Innovative latest franchise business opportunity by IMA Miniplex
Let us now learn about the different franchise offered by the fastest growing, leading company in our country, starting with an investment once and continuing to earn huge income, the latest trending business opportunity!
Let's go into more details! Every human being wants after the basic necessities like food, clothes, house..fun. Same entertainment. Nowadays people mostly watch movies for entertainment. Today movie makers are also targeting the audience by offering movies with high quality audios like 3D, 4K and high quality audios like Dolby dts. But this best experience is not available in ordinary theaters in villages and small towns. High quality, best movie experience is available only in sophisticated theaters like multiplexes in cities. So IMA MINIPLEX, a leading company, offers a business opportunity for aspiring entrepreneurs who want to set up a movie theater for posh audiences in villages and small towns. IMA stands for (INTERNATIONAL MOVIE ACADAMY), as well as MINIPLEX stands for MINI MULTIPLEX.
This IMA MINIPLEX company will set up mini theaters in every zone with all the facilities of multiplex theaters, at very low cost, under the name "village entertainment MIniplex".
This village entertainment MIniplex has a capacity of 50 ceats sitting. Red color Metro Plus Life Style chairs. It also has a 180 " inch silver screen. Also when it comes to movie projectors in the theater, there is a 4K 3D Branded Theatrical Projector. There will also be audio with 11.1 Dolby ATOMS Surrounding sound system. In this theater, movies like UFO movies, from satellite, new release movies are projected in the theater. IMA also projects on-screen movies and other content on their OTT platform.
Not only movies but also integrated food courts 6 to 8 stalls are set up in this miniplex. These stalls have a variety of well-known food outlets. There is also a gaming zone for kids. There are two more auditoriums. These auditoriums are set up to host any parties, events, meetings. The miniplex will also have an EV Charging Point in the parking area for charging up to 20 electric vehicles at a time.
This miniplex can be set up from about half an acre of land and more. Minimum half acre acre land is required.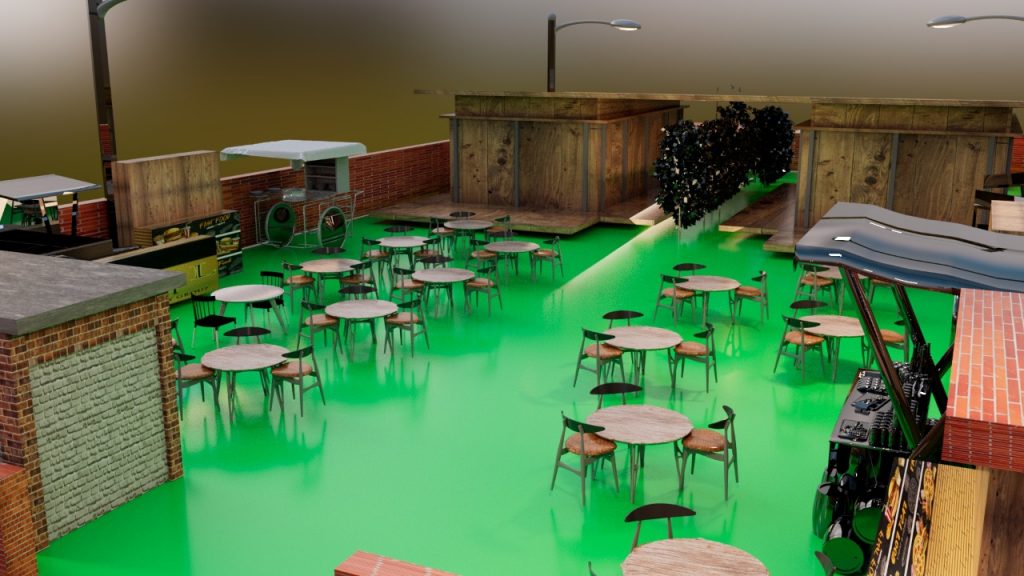 Unbeknownst to Kanivi, the company offers the opportunity to become a village entertainment MIniplex franchise partner with a creative concept and all kinds of facilities.
Present This IMA miniplex company offers these village entertainment MIniplex franchises in every zone in both the states of Andhra Pradesh and Telangana. Entrepreneurs and the unemployed interested in this franchise opportunity, an innovative business concept, can take advantage of this opportunity and create self-employment. As well as the opportunity to earn a good income.
For this village entertainment MIniplex franchise, you will need to invest up to around Rs 30 lakhs. In this amount IMA company sets up village entertainment MIniplex. The land required for the MIniplex setup can be leased but owned or used for this miniplex.
The company claims that you can earn Rs 3 lakh per month in this miniplex business. In addition to the theater in the Miniplex, there will be revenue from food courts, auditoriums, and the gaming zone. You need to recruit the required staff for this miniplex. The company gives them full training.
Also gives the desired online promotion support to your miniplex franchise. The company will always give you all the advice and guidance you need to do business.
If you have any doubts on the details of this village entertainment MIniplex franchise above, please contact the company. Those who are interested in this business, the company should discuss all the issues with them, take a look at everything and make a decision.
Contact them via the IMA company their phone numbers that appear on this screen. Contact via whatsapp if phone number call waiting or busy.
Also, if you are interested in taking this village entertainment Miniplex franchise, fill in your details in the following google form link and you will be called back by IMA Company.
CONTACT FORM for FRANCHISE: https://tinyurl.com/5n7zenux
That's it readers! Details about IMA MINIPLEX franchise business. Leave your opinion on this article in the comments.