Women entrepreneurs: success story of Ramya and Shweta, founders of RNR Donne biryani
Grandmothers cooked traditional food items cooked at home with modern flavors. Innovatively marketed .. Today it has been transformed into a multi-crore business .. A couple of sisters. Who are they? What business did you start? Let's find out in this article.
Going into further details, the names of the two sisters are Ramya and Shweta. Innovatively marketed as our Biryani- Our Self Respect. These sisters have turned an investment of five lakhs into a business of ten crores of rupees a year.
Donne Biryani .. Until a few years ago, most people knew this as one of the traditional dishes of Karnataka. But the great thing that made this biryani a brand and made it compete with the Hyderabadi biryani was Ramya and Shweta. "Hyderabad is a good craze for biryani in Bangalore. But there is no brand for the unique Donne Biryani of Karnataka. It was not very popular in the hotels run by our grandfather Ramaswamy and father Ravichandran. We have detected where the error is. Our grandmother makes this recipe awesome. Forever she had in mind to turn hand cooking into a brand. I did a Masters in Management. Made in white finance. For a few days we saw finance affairs in hotels run by our family. But it seems that we want to have a brand that starts with our home cooking, "said Ramya.
'We waited for the right time to put our idea into practice. Lockdown is a situation where no one can go to hotels then. Staying at home and preferring clean food. We thought it was the right time for our business. We started making biryani under the name RNR with the first letters of the names of Tataya Ramaswamy and Nanna Ravichandran. Launching a Dine-in Hotel is a corona rule. Cost lots over. Within those limits, we started the cloud kitchen, 'says shweta.
In Bangalore … Many brands are reaching out to the people with taglines like Namma Metro and Namma Bangalore. The sisters used it for their biryani campaign. We started Cloud Kitchen on November 10, 2020 under the name 'RNR Biryani-Namma Biryani' cooked in the manner of our grandmothers. The kitchen started with Rs 5 lakh pocket money saved by both of us. We explained to a chef the special ingredients in our grandmother's biryani and made 50 orders to come with the same taste. Placed for order in the Swiggy app. The first order was placed at 11 a.m., and by the afternoon 50 orders had been exhausted. Another hundred orders arrived in the evening and flew away. Our Biryani regime, which started like that, has reached 10,000 orders by the end of the month, 'said the sisters.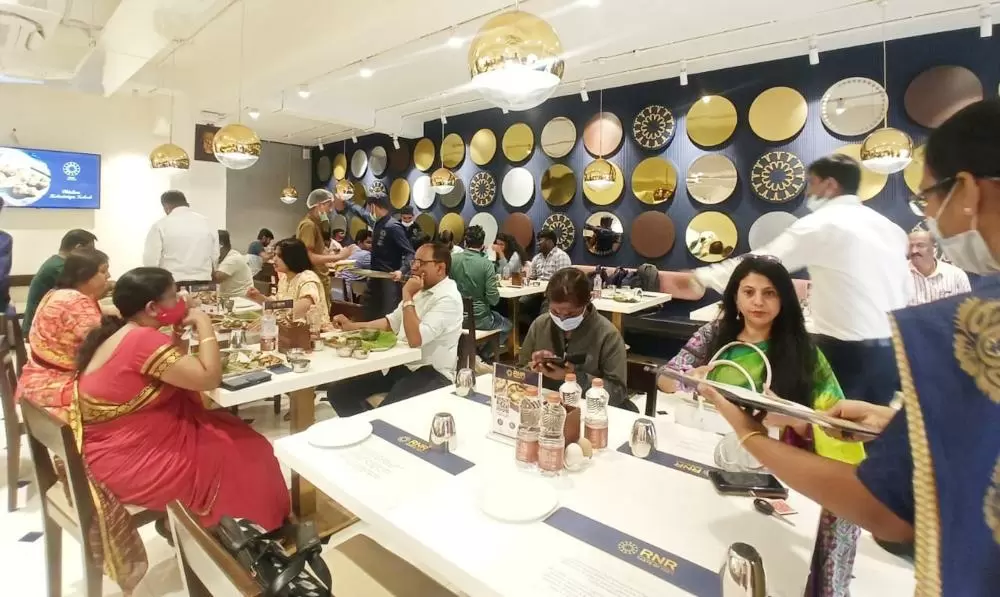 Campaigning is a challenge in the 'digital' media age. Our product is unique. We want to avoid the usual adage "buy and see". This is what we call our Biryani and bring it into the minds of consumers. There has been a tremendous amount of publicity for the diverse postings we put out on social media to think innovatively. Many have praised us for saying your campaign is awesome beyond the actual food. That is why we have chosen a different packing than the usual method of giving food orders online. Provides blue triangular packing. Biryani, Salon, Raita, and one Sweet are packaged in a single order to be delightful and visually appealing to food lovers. The triangular packing we did create a good trend. We started 4 main courses on the first day and increased the number to 70 within a year. Our turnover has reached Rs 10 crore today. During the year, 14 cloud kitchens were launched in Bangalore. We recently opened a dine-in hotel. "Our goal is to create a unique brand of Namma Donne Biryani at the South Indian level," she said.